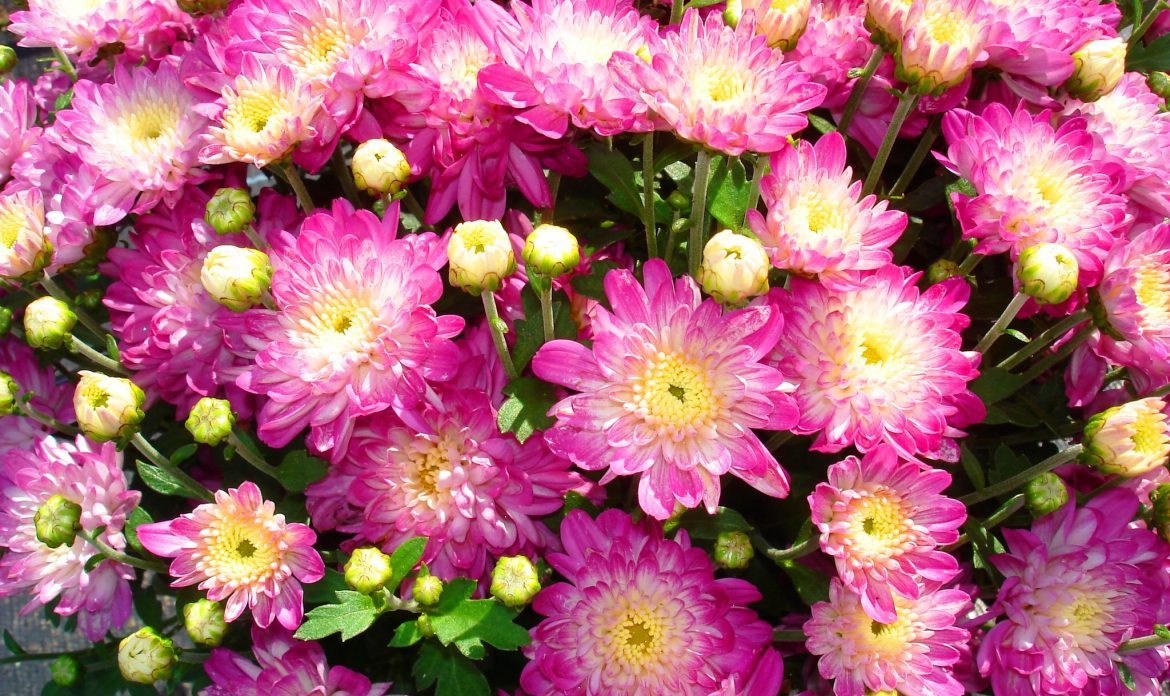 Interesting Facts About Chrysanthemums
Chrysanthemums are the plant of the fall season.  At Riverside Greenhouses we are eagerly getting ready by planting over 100,000 plugs and root cuttings. We have over 6 acres of outdoor growing space for our mums, cabbage and kale.  Riverside starts shipping mums in mid August in various size pots from 4.5″ to 12″.
MUMS
Chrysanthemums Facts:...